Testimonies
Share you testimony with us and we will post it here. Someone is waiting to be blessed by you.
We are Creating a VICTORY Wall in hopes that it will encourage all!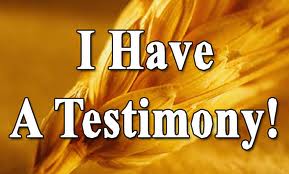 Just remember that there is no "TESTIMONY" without the TEST!
There is no Rainbow without the rain!
There is no Crown without the Cross!